A the bride was left positively shocked after her young married man changed their honeymoon plans without telling her.
This is not a change of dinner reservation, day trip or hotel room – rather he invited his mother along their romantic journey without asking her.
Feeling "shocked" and "angry" at the turn of their post-marriage celebration took, she asked the internet for advice on how to proceed.
READ MORE: Kate brings homemade cakes to volunteers as she and William visit the Ukrainian center
Take the popular Reddit forum r/AmITheAsshole For help, the 22-year-old bride-to-be said she was about to get married in four months, and everything for the wedding and honeymoon had been planned by the couple as a team.
"At first, a few months ago, he said he wanted to change our honeymoon to a family vacation so his parents and my mom could get to know each other better. I agreed, so we figured out where to go and for how long," she revealed. .
A few weeks later, however, her 33-year-old fiancé had a change of heart due to the fact that his relationship with his family was "a bit difficult", so they again changed their plans together.
"Everything was fine until a few days ago when I was shopping with my future mother-in-law," she wrote.
"On the way home, my boyfriend asked her if she wanted to join us for our honeymoon. I was shocked and angry but kept quiet."
READ MORE: Rebel Wilson Reveals Mysterious Royal Contact Approved Her BAFTA Jokes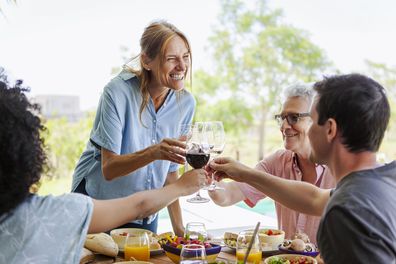 "After I dropped her off I asked him if my mum wouldn't want to come with us (my mum really said she didn't) he said it was no big deal and we could just go. go with his family," she continued. .
"It really bothered me but because we had planned to meet his friend afterwards, I just kept it to myself so as not to spoil the mood."
When she got home she texted her partner about her frustrations at the unexpected change of plans, but then said he 'got mad' at her too because he thought she had "made a big deal out of something that's not that important."
She clarified that she was not angry at the change of plans, rather that he had not spoken to her about it privately beforehand. Alas, they're still 'dealing with each other in silence' and although she thinks she's right and is frustrated with the way things have gone, he makes her feel 'guilty for making a fuss' about something small".
In the comments, she also said it wasn't the first time something like this had happened, and hinted at similar changes made by him without consulting her first with their wedding bands and photo shoot before. the wedding.
READ MORE: "I found out that my partner was sending nudes to a colleague at work"

The bride

The groom
Editors were quick to back the bride-to-be, with one saying, "I'd be even crazier if he constantly changed his plans and didn't consult with you."
"It's so annoying, and if I'm being honest, a bit of a red flag. He forces you into situations you don't want to be in, taking advantage of the fact that you can't make a scene in public," they wrote. they sued.
"It's not a minor flaw. A minor flaw is 'he goes to the bathroom and leaves the door open', not 'he makes a lot of decisions on his own or changes decisions we made together without asking me. ".This is a big flaw and would be a serious problem for most people," another person wrote.
"Someone who makes all the decisions without involving you is not a nice man and thinks of himself and not of you and your needs and wishes."
For a daily dose of 9Honey, Subscribe to our newsletter here.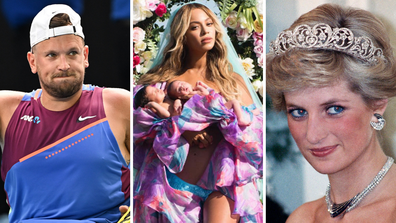 Horoscopes of the most successful people in the world