Alexandria, VA – There is almost always a backstory.
I was looking for images taken in the early 80's when I had just started taking photography classes at Northern Virginia Community College. Around the same time, I started working as a part-time freelance photographer for Alexandria Packet, now Gazette Packet.
There used to be a Colorfax lab in the 600 block of South Washington Street where I sometimes had color prints made. Colorfax hosted the photography exhibits and I spoke to the director, Jack Masarsky, about having my work exhibited there. When I showed it to him, I remember he said it was refreshing to see good black and white photography. Remember, it was a Colorfax store.
In a case of serendipity, I recently ran into Jack Masarsky again at a health club where I train. He and his wife recognized "Tisara" on my license plate in the parking lot and looked for me.
Back when I was planning an opening reception for the Colorfax exhibition, I was hoping to find a company to sponsor the reception. My editor at The Packet, Jim Coldsmith, offered to approach RF&P Railroad and suggested it would be nice to have a copy of the railroad yard on display. You can be sure that there was a copy of the court in the exhibition.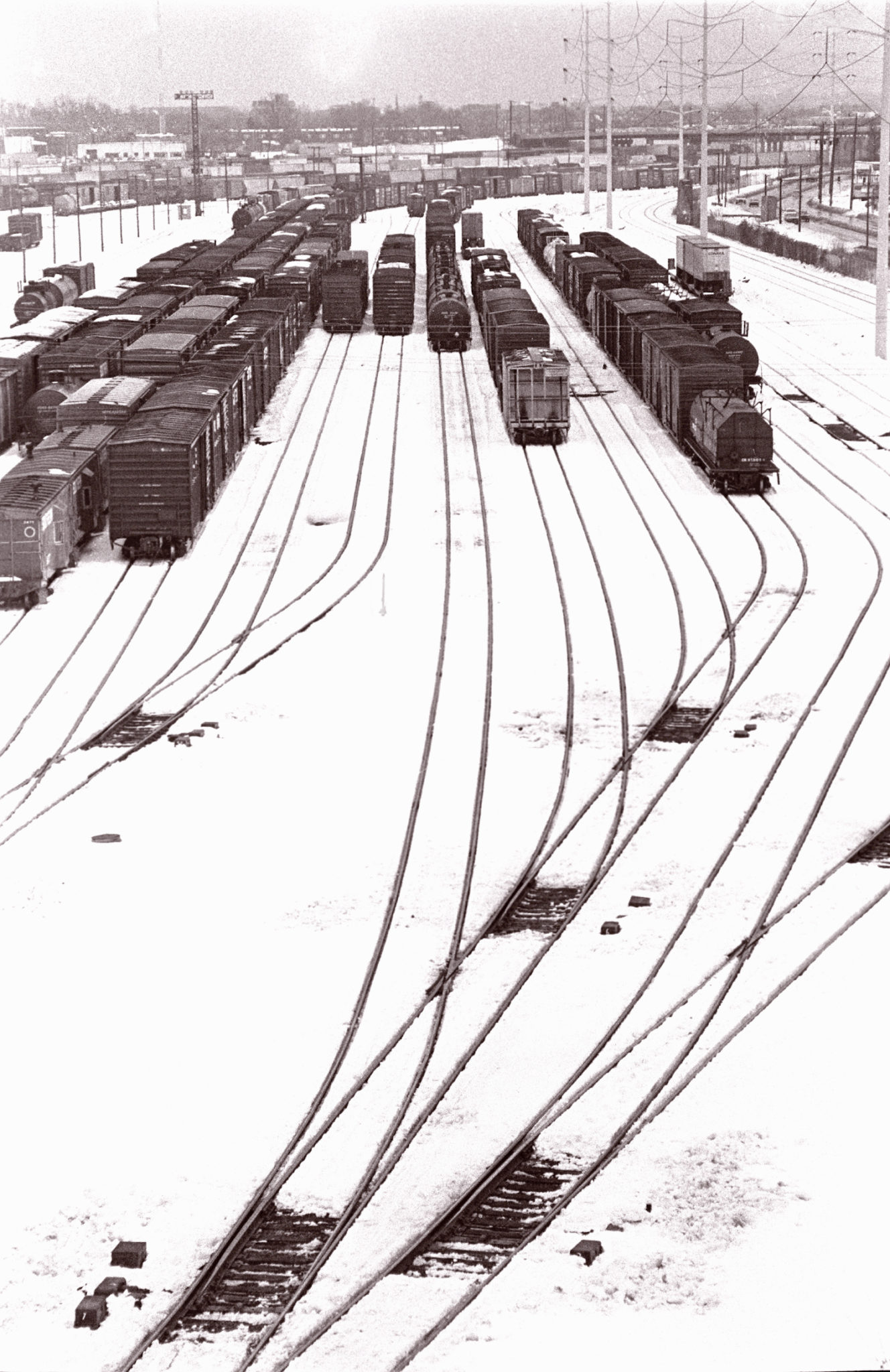 The RF&P switching station was near the current location of the Potomac Yard shopping center. Permission has been arranged for me to photograph in the yard. It was winter, very cold, and it had snowed recently. I found the view from the control tower magnificent. The design that the tracks carved into the snow became part of the exhibit, as did an impression of an RF&P wagon with the George Washington Masonic National Memorial in the background. At the opening reception, in appreciation of their sponsorship, a framed print was presented to RF&P Superintendent Jack McGinley. A few years later, three prints from this shoot were used by RF&P for their holiday greeting card.
I savor those memories now. I remember how Ruth, a woman with whom I sometimes shared the darkroom on the Alexandria campus of Northern Virginia Community College, told me that she thought the Packet lacked a photographer. I remember gathering up my courage to bring my black and white prints of plants from the National Botanic Gardens in Coldsmith. I remember he looked at them for a long, long time and then asked me if I could photograph something that moved faster than a growing plant. "I think so," I said.
He pulled out two rolls of Tri-X film from the bottom drawer of his desk and said, "Let me see what you can do. If I can post anything, I will. Jim eventually gave my photos a weekly "double truck" – the centerfold of the newspaper. What a gift for an emerging photographer.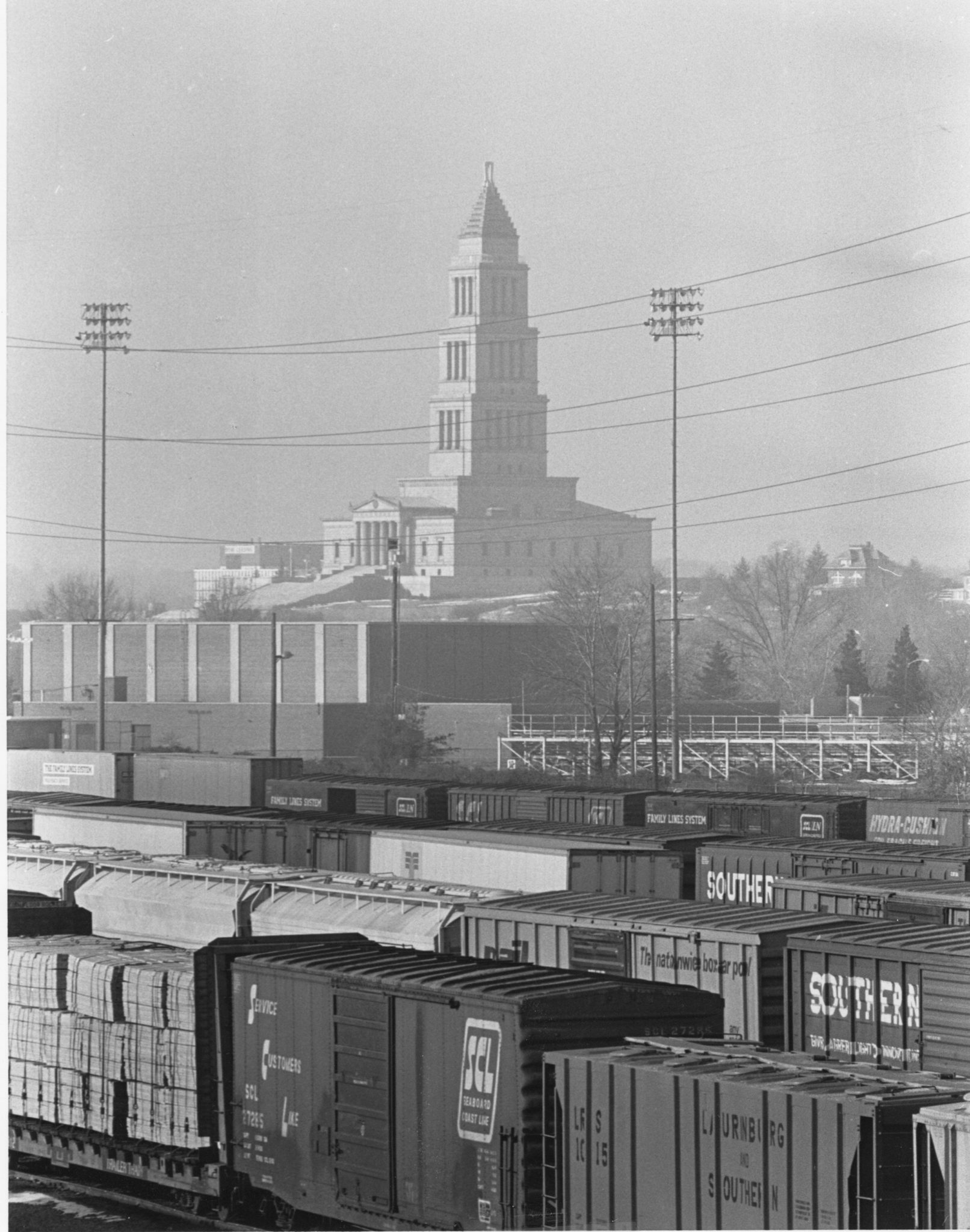 I was working then for almost nothing: $5 per print published. It was sweet news. My photos were used to fill the space. Sometimes I made $10 in a week. Once, when the staff photographer was on vacation, I won $50. The Packet provided me with my film and printing paper but, more importantly, I met enough potential clients along the way that I eventually quit my full-time job and opened my photography business. .
I loved telling the story of Alexandria in photos – I loved it, that is, until photography went digital. I didn't want to make that change, so I switched tracks (pun maybe subliminally) to do mosaics.
Mosaic artist/photographer Nina Tisara is the founder of Living Legends of Alexandria.


Post views:
34