TAKAMATSU – An artificial intelligence-based system has identified 15 sites on the island of Shikoku that share striking similarities with popular tourist destinations around the world.
The system developed by NTT Docomo Inc. rated photos submitted for a contest to promote Shikoku charms on a scale of zero to 100.
The Grand Prize's top prize went to Marugamemachi Ichibangai-mae Dome, a shopping arcade in Takamatsu, which received an AI system rating of 88.4 for its resemblance to Galleria Vittorio Emanuele II in Milan.
Since its completion in 2007, many people have commented that the dome in Kagawa Prefecture's capital looks nearly identical to that of the northern Italian city's arcade.
The contest was sponsored by the Organization for Promoting Tourism in Shikoku to provide a taste of exotic places at a time when it is difficult to travel abroad due to the novel coronavirus pandemic.
The organization, which includes Shikoku Railway Co. (JR Shikoku), the island's four prefectural governments and other entities, solicited photos from August 2021 to January this year. It received 113 entries from 83 people across the country.
A panel of judges from the organization also reviewed the images to select the winners.
Two participants shared the prize for the Semi-Grand Prix: Mount Ishizuchisan in Ehime Prefecture, which resembles the Matterhorn in Switzerland, with a score of 86.4, and Irino Beach in Kuroshio, Prefecture of Kochi, which is compared to the Salar de Uyuni in Bolivia, with a score of 84.5.
Chichibugahama Beach in Mitoyo, Kagawa Prefecture is famous for its similarities to Uyuni Salt Flat, but it was excluded from the competition because it became a "Hall of Famer".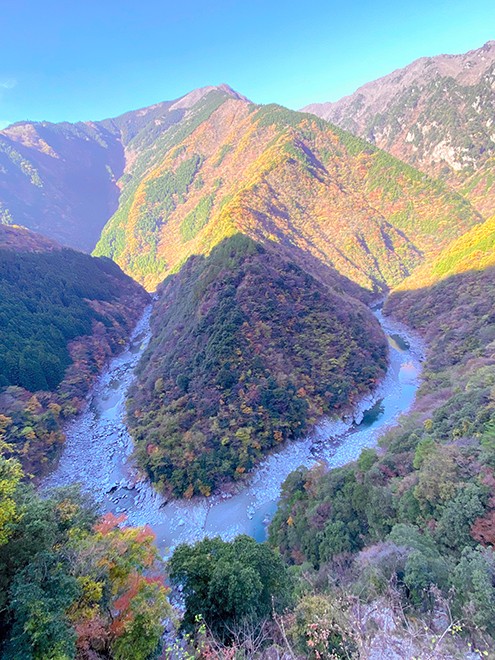 Each of the island's four prefectures received its own grand prize winner.
While Mount Yashima in the capital of Kagawa Prefecture resembles Table Mountain in South Africa, the terraced fields of Yusumizugaura District in Uwajima, Ehime Prefecture bear strong similarities to the ruins of the ancient Inca Empire, the ruins of Machu Picchu in Peru.
Hinoji Valley in Miyoshi, Tokushima Prefecture, resembles South Africa's Blyde River Canyon, one of the three largest canyons in the world. Tatsukushi Beach in Tosa-Shimizu, Kochi Prefecture, shares marked similarities with Antelope Canyon on a Navajo reservation in the US state of Arizona.
"Even we didn't know many places (in Shikoku) that share similarities (with famous tourist spots in the world)," said Shinji Hani, who heads the Shikoku Tourism Promotion Organization. "It was very interesting to find out that certain places, like terraced fields, look more alike when viewed from different angles."
Officials from the organization plan to promote the sites as new sightseeing spots in Shikoku by releasing digital brochures and introducing recommended sightseeing routes.
To see all results, visit the official website at (https://shikoku-tourism.com/sekaispot-contests/result.html).